CORGSCON 2022 SPECIAL GUESTS
Programmers and Artists (and the games they are best known for): Rob Fulop (Early Atari and Imagic Developer), Paul E. Niemeyer (Mortal Kombat Artist), Brian F Colin (Rampage), Warren Davis (Qbert Creator)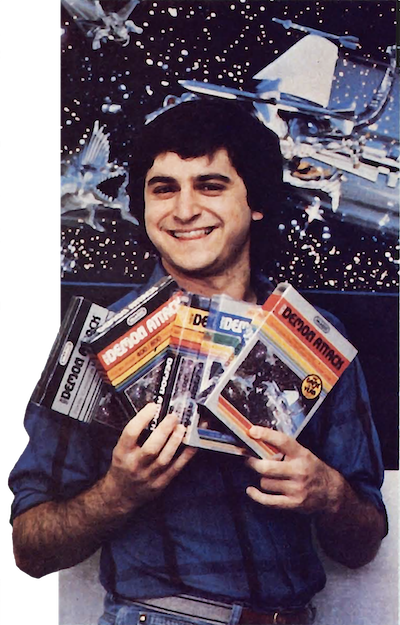 NEW THIS YEAR – Rob Fulop is the author/designer of over a dozen bestselling games of the last 40 years and has been on the founding team of several successful venture backed startups In 1980 for the Atari VCS, Rob developed home versions of Night Driver , Space Invaders, and Missile Command, which had worldwide sales of millions of copies. As the lead game designer at Imagic, .Rob crafted two of the company's three best selling products, Demon Attack, which was voted Billboard's Video Game of the Year in 1982, Cosmic Ark, and Fathom. Rob was named Billboard's Video game Designer of the Year in 1983
OTHER TITLES AUTHORED BY ROB FULOP: Rabbit Jack's Casino – AOL, Third Degree – CD-i, Max Magic – CD-i, Night Trap -Sega CD, Sewer Shark – Sega CD, Dogz – PC, Catz – PC, OddBallz – PC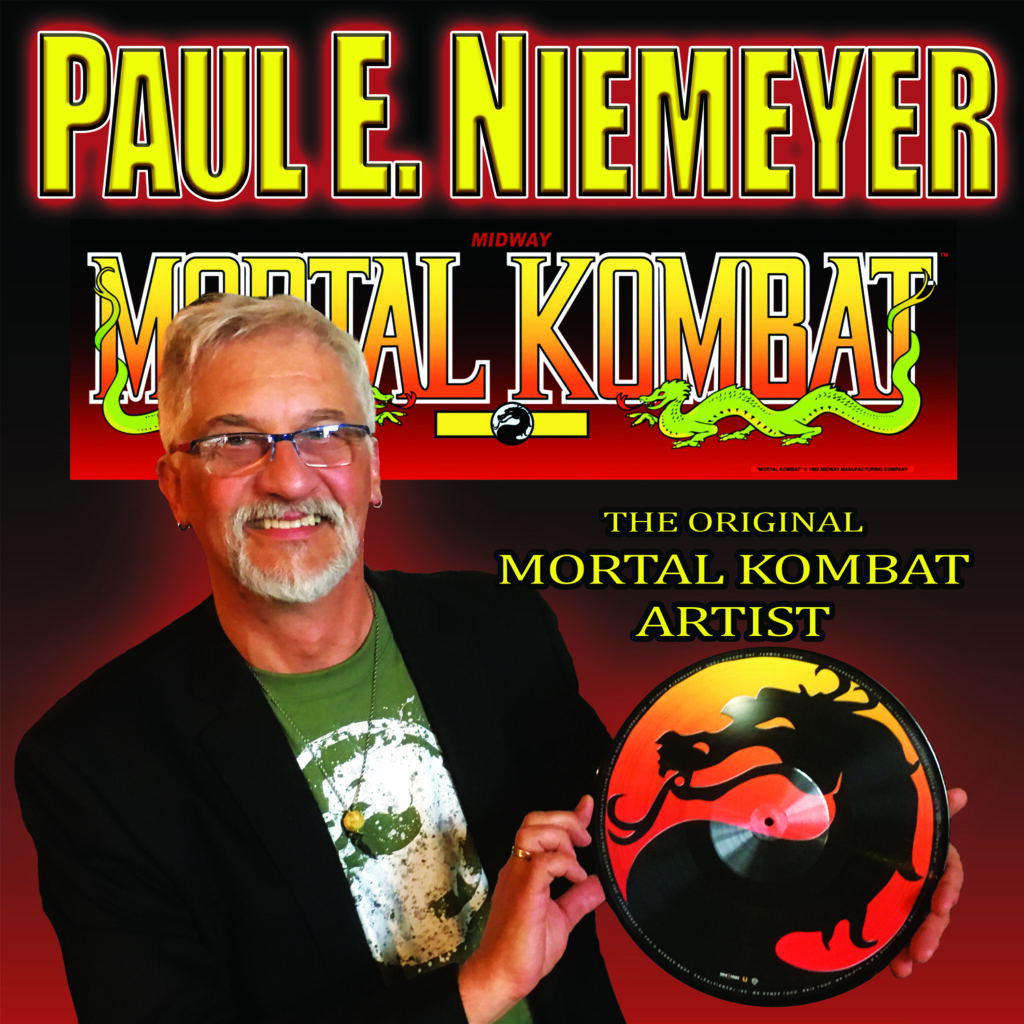 NEW THIS YEAR – Paul E. Niemeyer – Paul E. Niemeyer's game art career began at Bally/Midway in 1982, working for pinball legend, Paul Farris. Paul did art on "Tapper", "PacMan Plus", "Super PacMan", "Professor PacMan", "TRON", "Satan's Hollow", "Spy Hunter", "WACKO", and "Midnight Marauders", as well as dozens of prototype games. In 1984, he went freelance and worked on games like "Time Killers", "Aeroboto", "Star Guards", an endless list of prototype games, and the huge success, the Original "Mortal Kombat". Paul had simultaneous careers as a designer/illustrator in the Chicago ad agencies, a nature artist for the DNR, and a game art designer/illustrator for the video/pinball game community. Movie properties like "Little Mermaid", "Jurassic Park II", "Men in Black", "Star Trek 5", "Star Wars: Phantom Menace", "Pirates of the Caribbean" are among the many projects in his years in the ad agencies.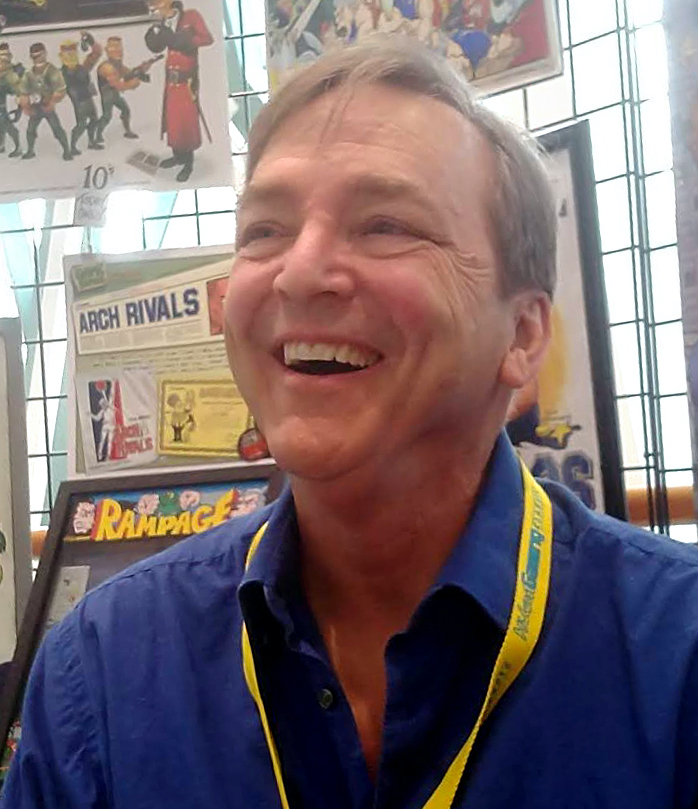 Brian F Colin – Creator of such videogame classics as RAMPAGE, XENOPHOBE and GENERAL CHAOS, Brian F Colin is a vastly experienced Game Designer, Artist, Animator and Development Group Leader with over 90 video game titles to his credit…. including the creation of some of the most-popular, highest-earning & best-selling titles in video game history!
Warren Davis' career in the videogame industry spans three decades. He began in 1982 at Gottlieb where his first game was the hugely successful arcade classic, Q*bert. He also created the digitizing system that Williams/Bally/Midway would use for many of their hit games of the 1990s. In 2018, he was inducted into the International Video Game Hall of Fame.
Authors, Youtubers and Publishers: John Riggs, Jay Malone, Michael Thomasson (Good Deal Games), Leonard Herman (Game Historian),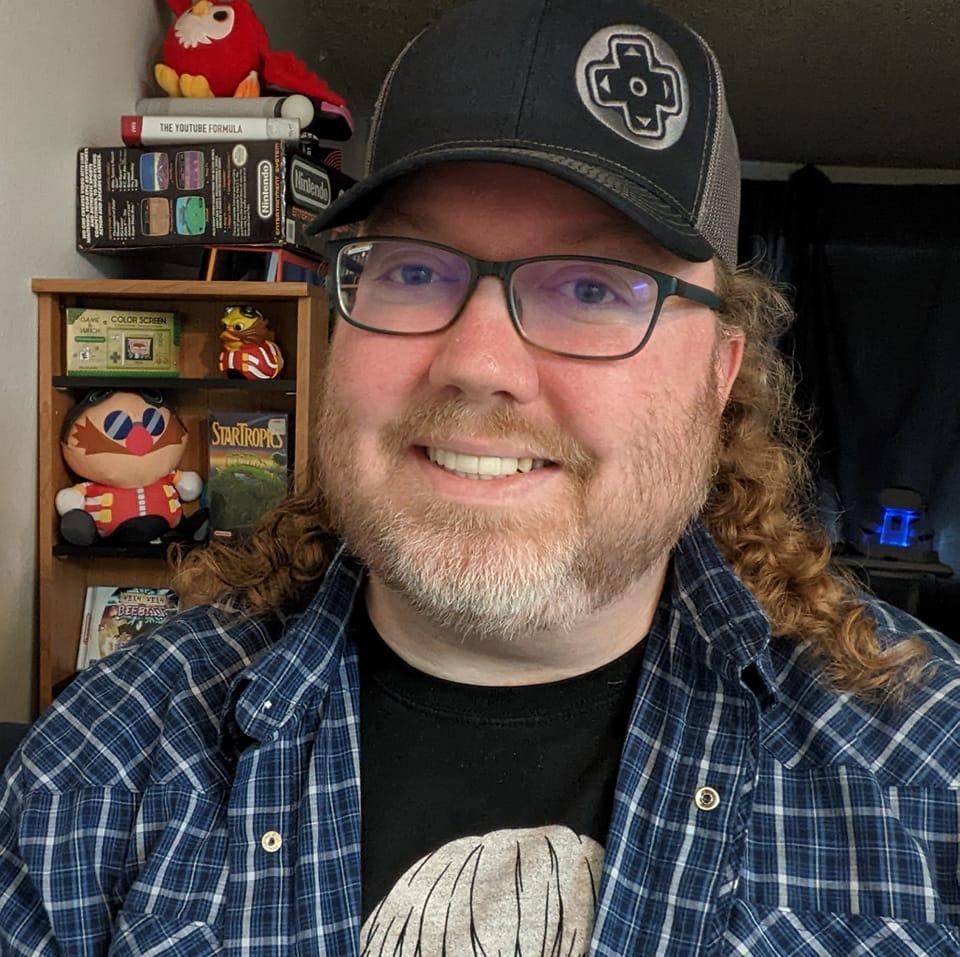 NEW THIS YEAR – John Riggs has a knack for nostalgia with everything from classic breakfast cereal to video games and all points in between. His YouTube channel shows his love for classic games ranking them by publishers, covering a collection of games for systems through specific years, or covering the best, worst, most obscure, and underrated games for all consoles. He's also been known to hack NES games and fix a game or two with 'open cart surgery'.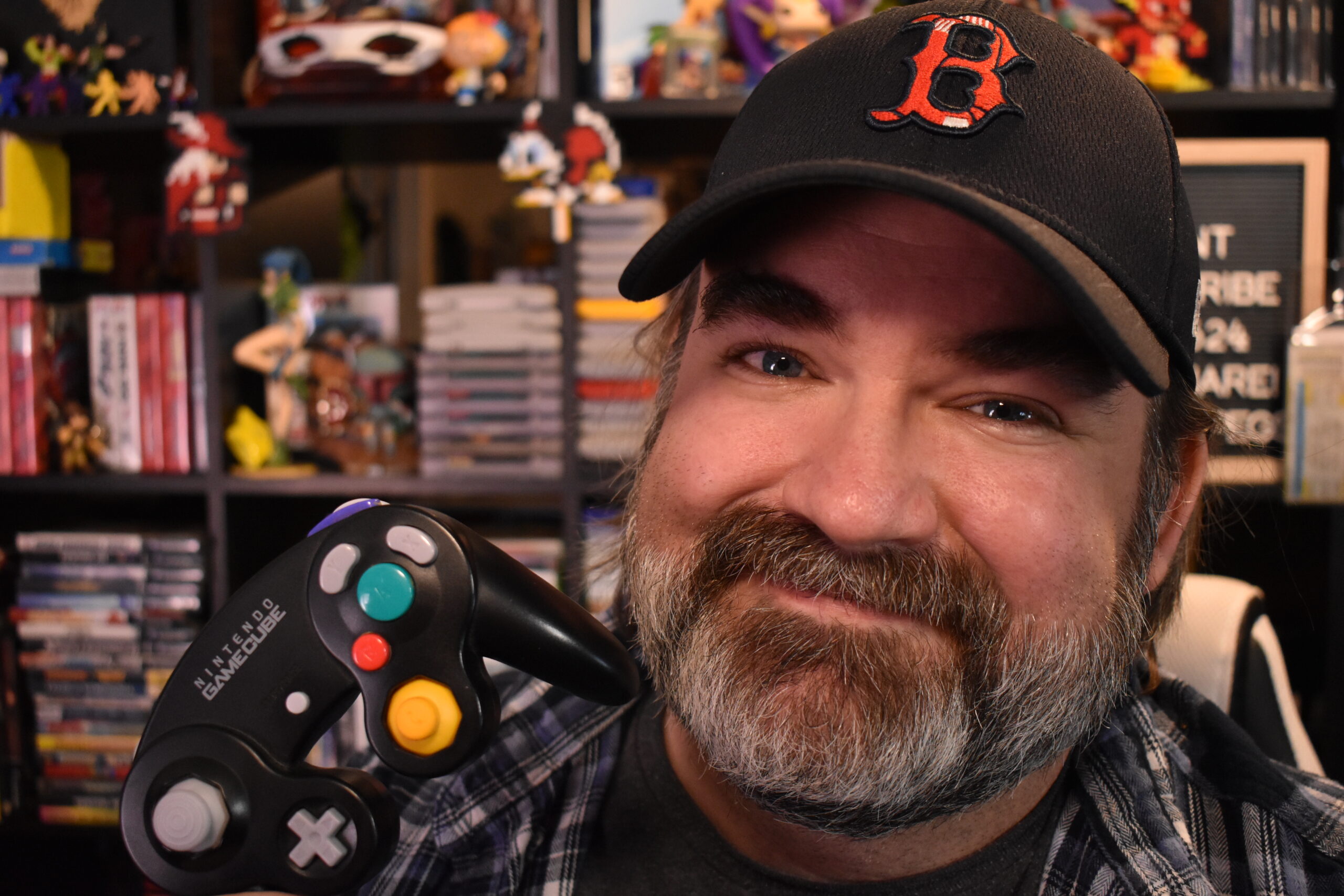 NEW THIS YEAR – Jay Malone started his video game journey in the 80's, when his cousin sat him down in front of an old TV and played him in Atari Super Football. Since that day, a love of all forms of interactive entertainment has been his primary obsession. Hours upon hours of playing Mega Man 2 and Earthbound eventually led him to work in the game industry for the better part of a decade on titles like NCAA Football 2004, Mirror's Edge, and Henry Hatsworth in the Puzzling Adventure. In 2019, Jay used that lifelong love of video games to launch the YouTube channel Square Pegs, dedicated to the best in retro and modern gaming. With a love of the Sega Genesis, Nintendo GameCube, and Nintendo 3DS as his favorite consoles, Jay dives into a wide variety of subjects – from platformers to sports, his sincere desire is that we all Play More Games and Stay Square!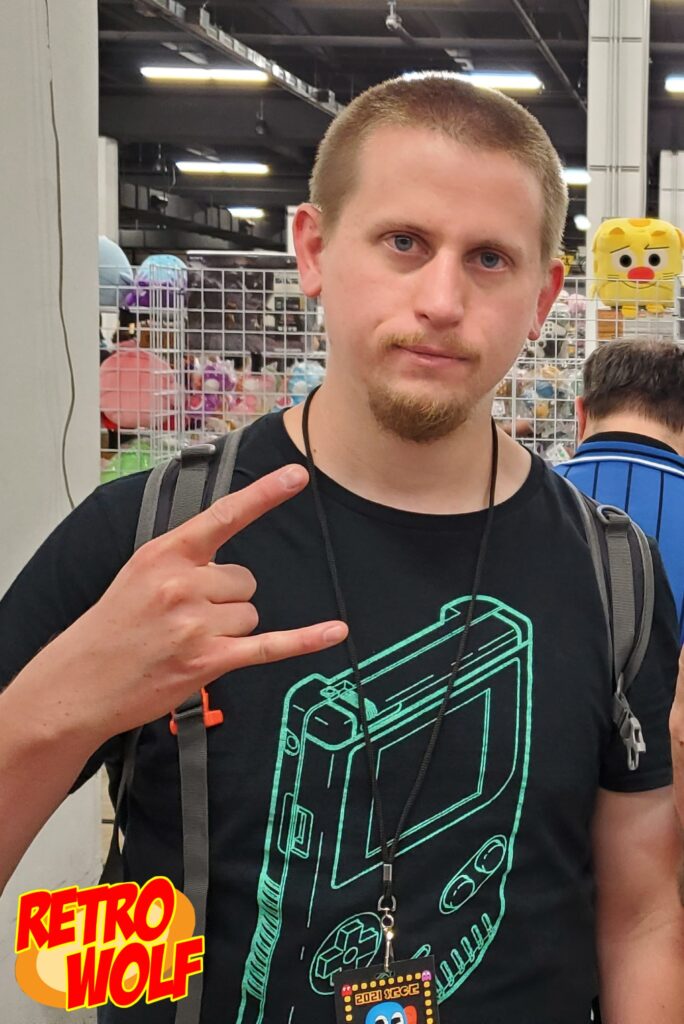 NEW THIS YEAR – RetroWolf88 is a game collector and YouTuber who had a complete US GameCube game set and sold it. Now he is rebuilding the complete set a 2nd time and sharing his journey through EPIC Retro hunting videos.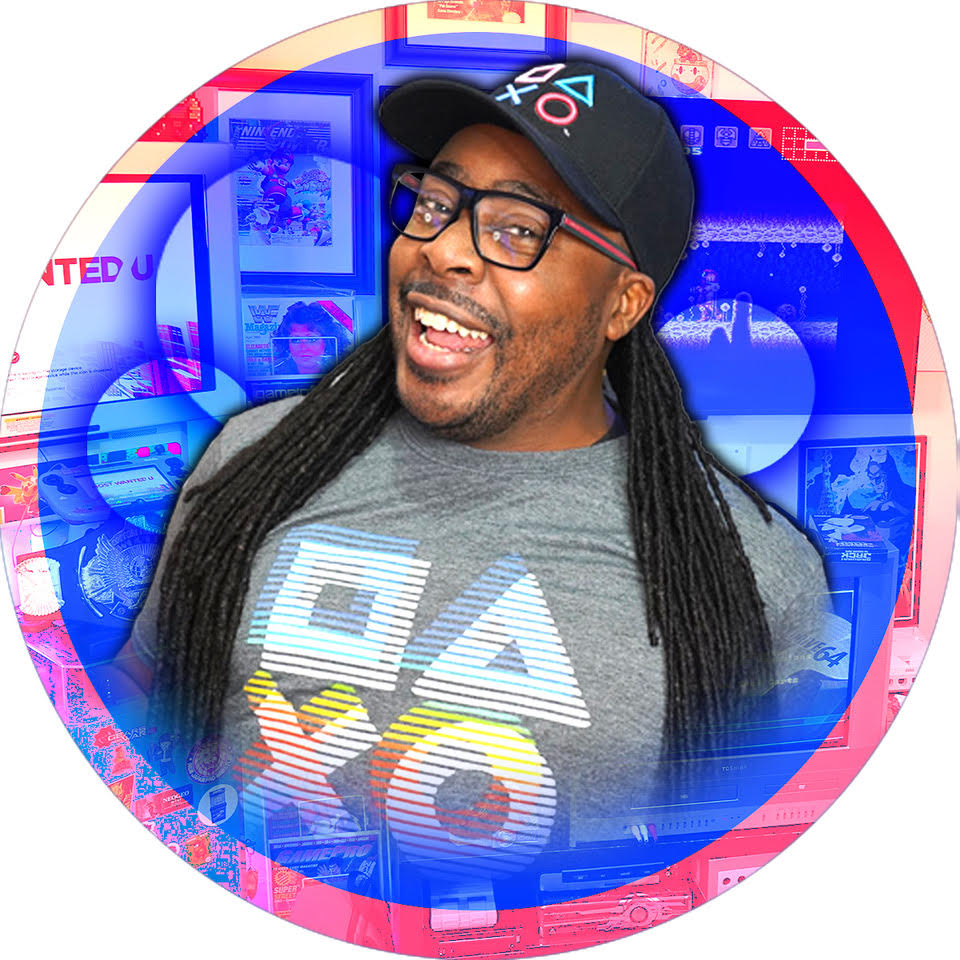 NEW THIS YEAR – Mr. Wright Way is a Retired United States Navy Veteran who has always had a passion for Video Games, Collectibles and Photography. He has photographed for All the Major Pro wresting companies like WWE, AEW ,NJPW and more. You can catch his bi-weekly videos as he shows you his tips and tricks on how to Game Hunt , Video Game Collection Videos , and how to get Wright deals, The Wright Way.www.youtube.com/mrwrightway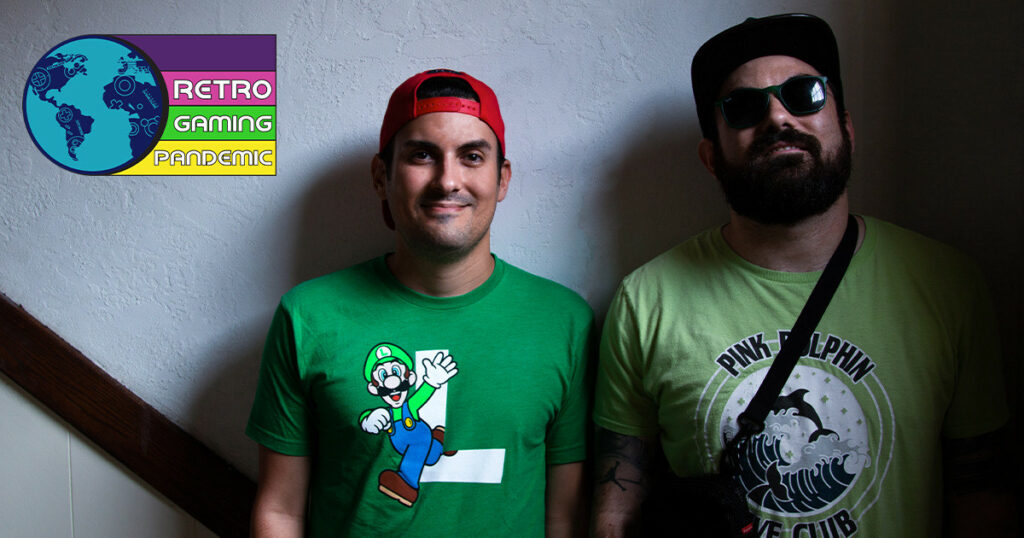 NEW THIS YEAR – Retro Gaming Pandemic features twin brothers and Columbus natives — Eric and Jared. Their YouTube journey began Summer 2021 when they were nicknamed the Super Mario Bros by Pixel Game Squad. Join them on the hunt for retro games and toys as they build a collection nostalgic for their childhood days.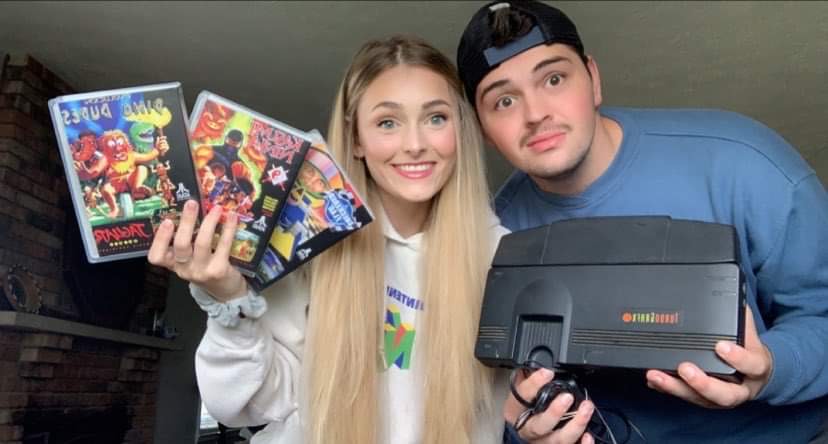 NEW THIS YEAR – Korbin and Aimee also known as Cheap Finds Gold Mines from YouTube! Full time video game hunters and enthusiasts. Korbin is a former U.S. ARMY infantrymen and Aimee… well she just likes games haha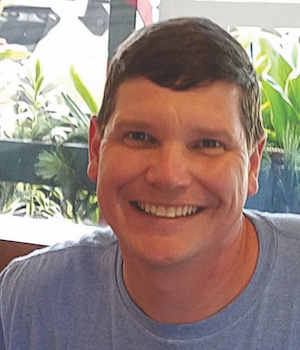 Michael Thomasson is one of the most widely respected videogame historians in the field today. He currently teaches college level videogame history, design, and graphics courses. He authored Downright Bizarre Games, and has contributed to nearly a dozen textbooks. Michael's historical columns have been distributed in newspapers and magazines worldwide.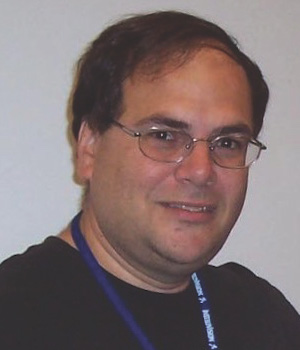 Leonard Herman – The Game Scholar is regarded as one of the most respected videogame historians. His book Phoenix IV: The History of the Videogame Industry has been called the Bible of videogame history. He has written articles for Videogaming & Computer Illustrated, Games Magazine, Electronic Gaming Monthly, the Official U.S. PlayStation Magazine, Pocket Games, Classic Gamer Magazine, Edge, Game Informer, Old School Gamer Magazine, Gamespot.com and Video Game Trader.