2020 CORGS-Con
Welcome to the official CORGS website.
Saturday May 16th from 10-4pm (9am-10am early bird admission) at the Big Run Sports Complex – 4205 Clime Road, Columbus OH 43228
$8 Cash Early Bird Admission 9am-10am
$5 Cash Standard Admission 10am-4pm
Free Parking! Children 12 and under are free (w/ paid adult)
5 free raffle tickets with paid admission
Columbus Ohio's First, Biggest and Best Gaming Convention
2020 Special Guests at CORGS
Michael Thomasson (Good Deal Games), Leonard Herman (Game Historian), Brett Weiss (Author), Warren Davis (Qbert Creator), Ryan Burger (Old School Gamer Magazine), Brothers from Activision/Absolute Entertainment: Dan and Garry Kitchen, Robert Racek: AKA Sid Seattle (Team Scorechasers Founder and Convention Promoter), Jaded (Team Scorechasers / Filmographer), Bobby Jones (Arcade Restorer/Owner of Game Over Restorations)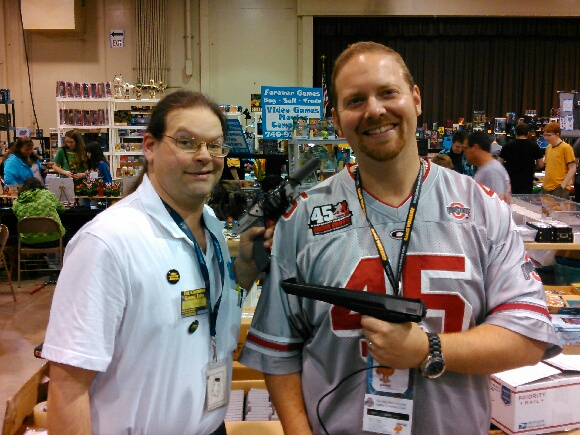 Greetings gamers! We are proud to announce CORGS-Con 2020! Like last year, it will be at the Makoy Center. Joining us once again will be some of the fantastic game designers from the Central Ohio Game Development Group (www.thecogg.com) along with some special guests who be bringing not one, but two actual Deloreans for attendees to check out. One of them even has a driving video game built in that you can play!!!! Oh, and did I mention 1000's of retro games?! This is shaping up to be our biggest and best show yet.