2021 Special Guests
Programmers (and the games they are best known for): Brian F Colin (Rampage), David Crane (Pitfall), Warren Davis (Qbert Creator), Brothers from Activision/Absolute Entertainment: Dan (Crackpots) and Garry Kitchen (Keystone Kapers)
Authors and Publishers: Michael Thomasson (Good Deal Games), Leonard Herman (Game Historian), Brett Weiss (Author), John Lester (Gamester81)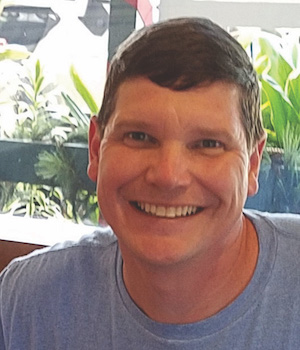 Michael Thomasson is one of the most widely respected videogame historians in the field today. He currently teaches college level videogame history, design, and graphics courses. He authored Downright Bizarre Games, and has contributed to nearly a dozen textbooks. Michael's historical columns have been distributed in newspapers and magazines worldwide.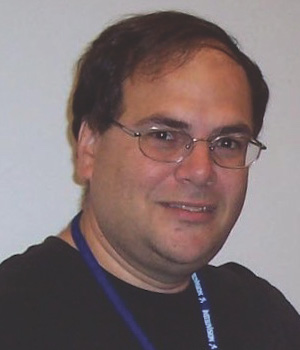 Leonard Herman – The Game Scholar is regarded as one of the most respected videogame historians. His book Phoenix IV: The History of the Videogame Industry has been called the Bible of videogame history. He has written articles for Videogaming & Computer Illustrated, Games Magazine, Electronic Gaming Monthly, the Official U.S. PlayStation Magazine, Pocket Games, Classic Gamer Magazine, Edge, Game Informer, Old School Gamer Magazine, Gamespot.com and Video Game Trader.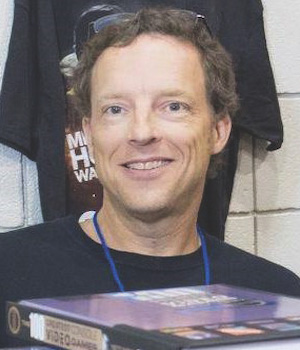 Brett Weiss – Video game historian and national columnist Brett Weiss is the author of 10 books, including the Classic Home Video Games series, The 100 Greatest Console Video Games: 1977-1987, and The SNES Omnibus volumes 1 and 2. Find Weiss online at www.brettweisswords.com, and check out his YouTube show, Tales from a Retro Gamer.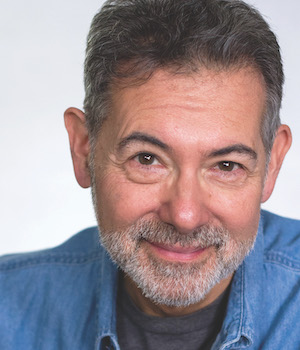 Warren Davis' career in the videogame industry spans three decades. He began in 1982 at Gottlieb where his first game was the hugely successful arcade classic, Q*bert. He also created the digitizing system that Williams/Bally/Midway would use for many of their hit games of the 1990s. In 2018, he was inducted into the International Video Game Hall of Fame.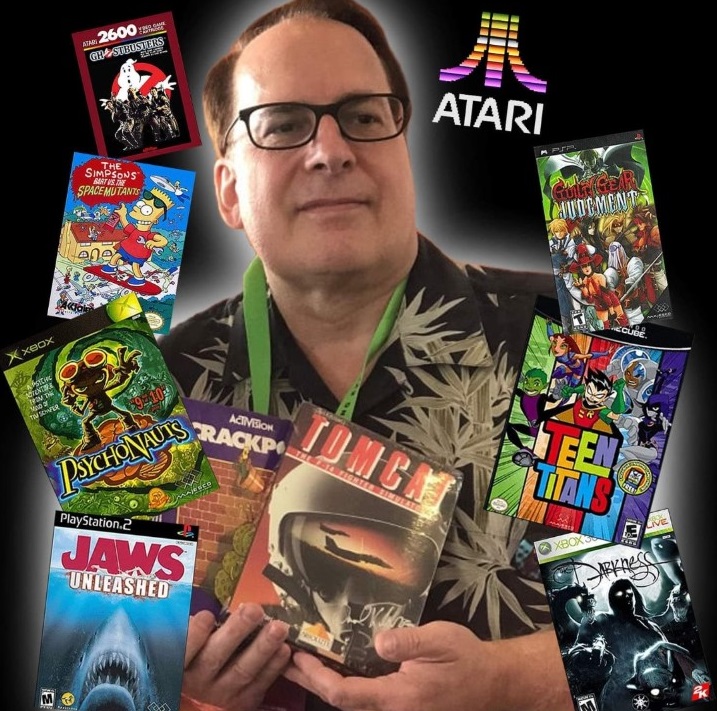 Dan Kitchen – As passionate game player and veteran Activision Game Designer, Dan Kitchen is credited with producing over 240 commercially released games across 15 game platforms. During his career Dan is renowned for designing such Atari 2600 classics as CRACKPOTS™, GHOSTBUSTERS™, TOMCAT: THE F-14 FIGHTER SIMULATOR™, CROSSBOW™ and KUNG-FU MASTER™. In addition to completing development on his first Tabletop Board Game, DRIVE-IN!™, due to be released in 2020, Dan is designing and programming two new games for the ATARI 2600! The first game, DAN KITCHEN'S GOLD RUSH!™, is based on KEYSTONE KAPERS II™ which he originally started back at Activision in 1983. The second game, DAN KITCHEN'S BON VOYAGE!™, is an original title where players sail a luxury liner through iceberg filled waters of the North Atlantic in search of survivors of the infamous Titanic shipwreck. GOLD RUSH!™ is scheduled to be released later this year with BON VOYAGE!™ setting sail in 2021.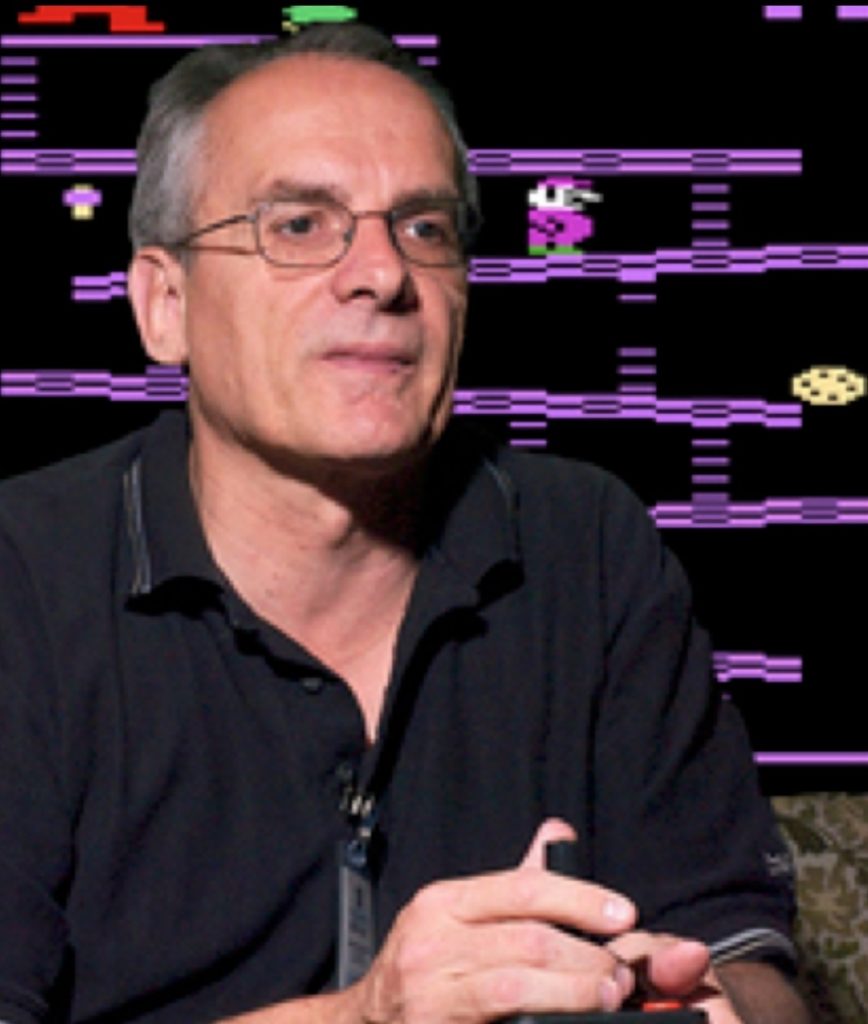 Garry Kitchen – Garry Kitchen is a renowned toy/video game designer. Kitchen's hit games include Donkey Kong (Atari), Keystone Kapers, GameMaker (1985), and Bart (Simpson) vs. the Space Mutants. Garry's awards include Designer of the Year, Video Game of the Year, and SPA Excellence in Software. His work is highlighted in many documentaries, including World 1-1, Atari: Game Over, Batteries Not Included, The Artists, and Unlocked: The World of Games, Revealed. Kitchen serves on the Advisory Board of the National Video Game Museum.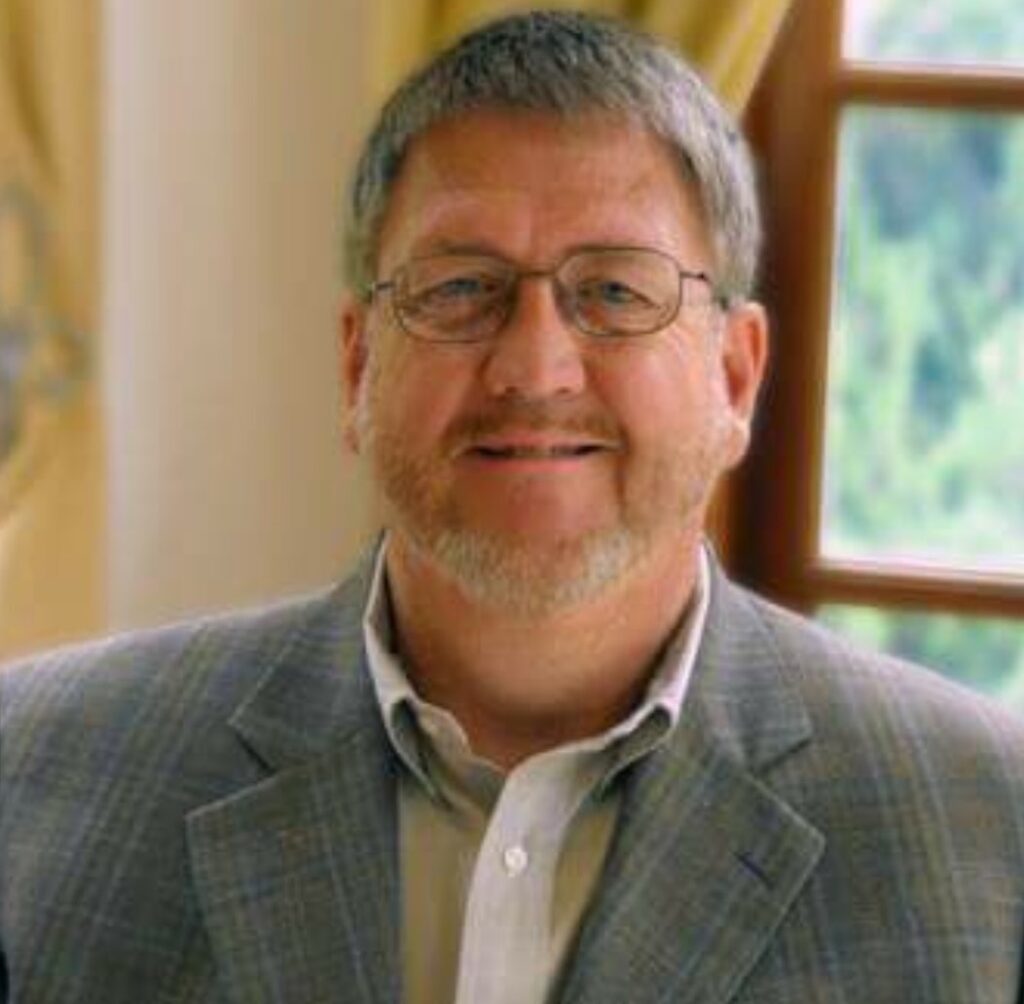 David Crane – David Crane is one of the most successful designers of entertainment software in the world. His award winning video games, led by Pitfall!™, Ghostbusters™, A Boy and His Blob™, and Amazing Tennis™ are acknowledged as some of the most innovative and popular in the interactive entertainment industry." – Classic Gaming Expo "Crane helped define Activision's earlier efforts with games like Pitfall!, Decathlon, Ghostbusters (a particularly great effort considering most licensed games — especially in the earlier days of the industry — were terrible to the point of almost causing it to cave in on itself) and Little Computer People (arguably the first modern digital pet)." — IGN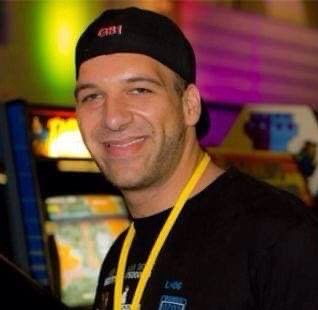 John Lester
John "Gamester81" Lester is a retro game enthusiast, collector, developer and event coordinator. In 2008 John started his Gamester81 channel which focuses on reviewing both video games and video game consoles. In 2013 he became Co-Owner of CollectorVision Games, a small game company that has produced over 100 homebrew games on multiple classic consoles including: the Atari 2600, Intellivision, ColecoVision, Commodore 64, Sega Master System, Super Nintendo, and more.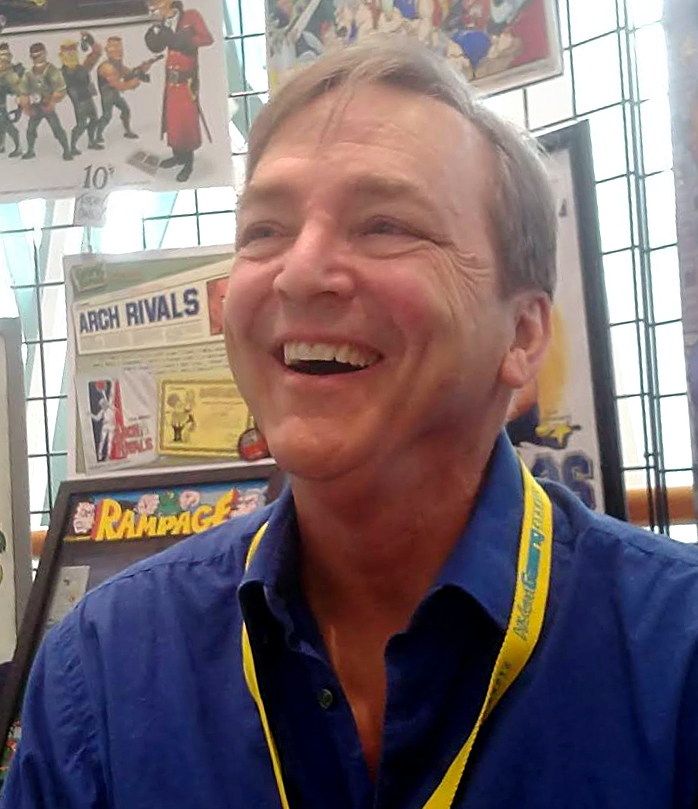 Brian F Colin – Creator of such videogame classics as RAMPAGE, XENOPHOBE and GENERAL CHAOS, Brian F Colin is a vastly experienced Game Designer, Artist, Animator and Development Group Leader with over 90 video game titles to his credit…. including the creation of some of the most-popular, highest-earning & best-selling titles in video game history!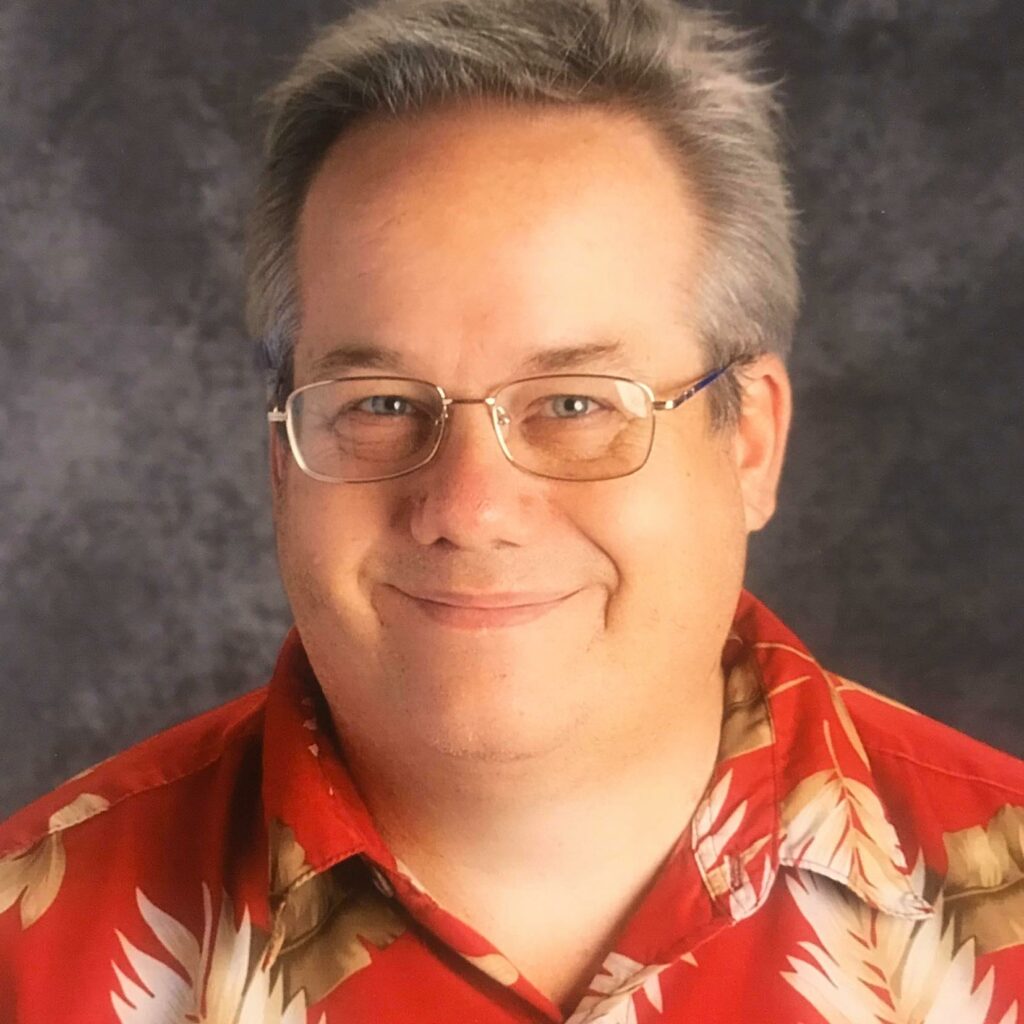 Ryan Burger – The publisher of Old School Gamer Magazine, Ryan enjoys reliving his video gaming from the past and interacting with all the programmers who back in the 1970s through the 1990s made the games he enjoyed back then and still today. Check out Old School Gamer at http://www.oldschoolgamer.com/subscribe to get your free digital subscription.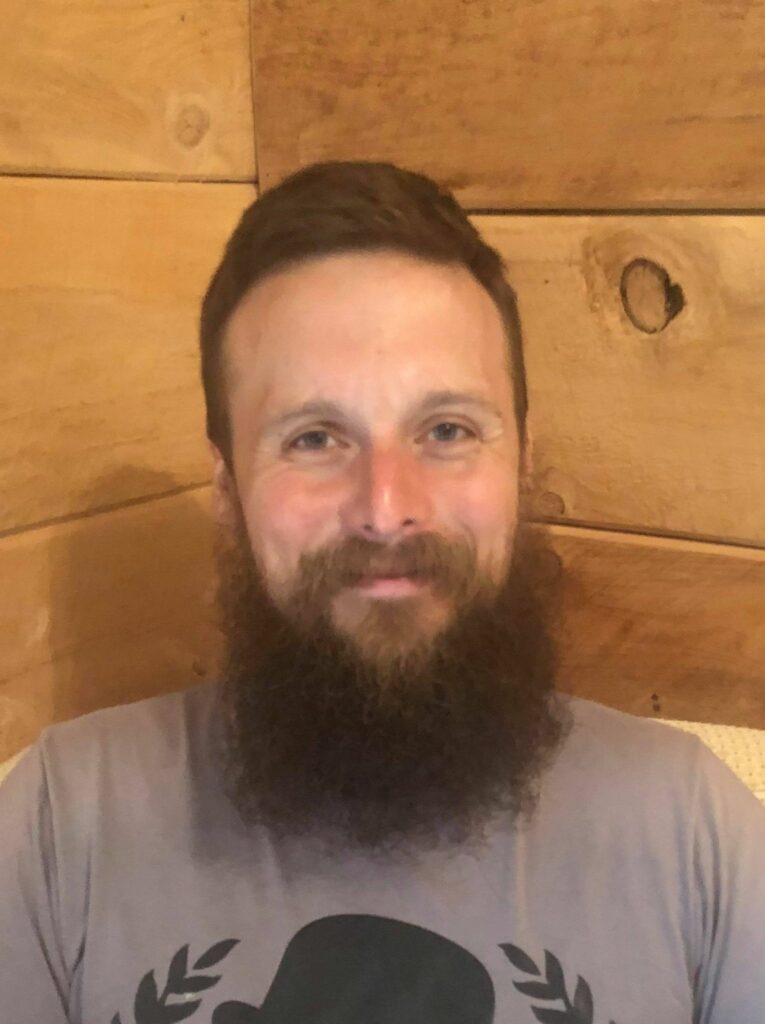 Slackanater is a partnered Twitch streamer, and NES Speedrunner who holds multiple world records, and specializes in Damageless challenges, beating games like Ninja Gaiden, Double Dragon, and Faxanadu without taking any damage. Slackanater has signed on with 8-Bit Steve's book series "The Easy Way", cowritting books on Jaws, Rygar, and Kung-fu for the NES.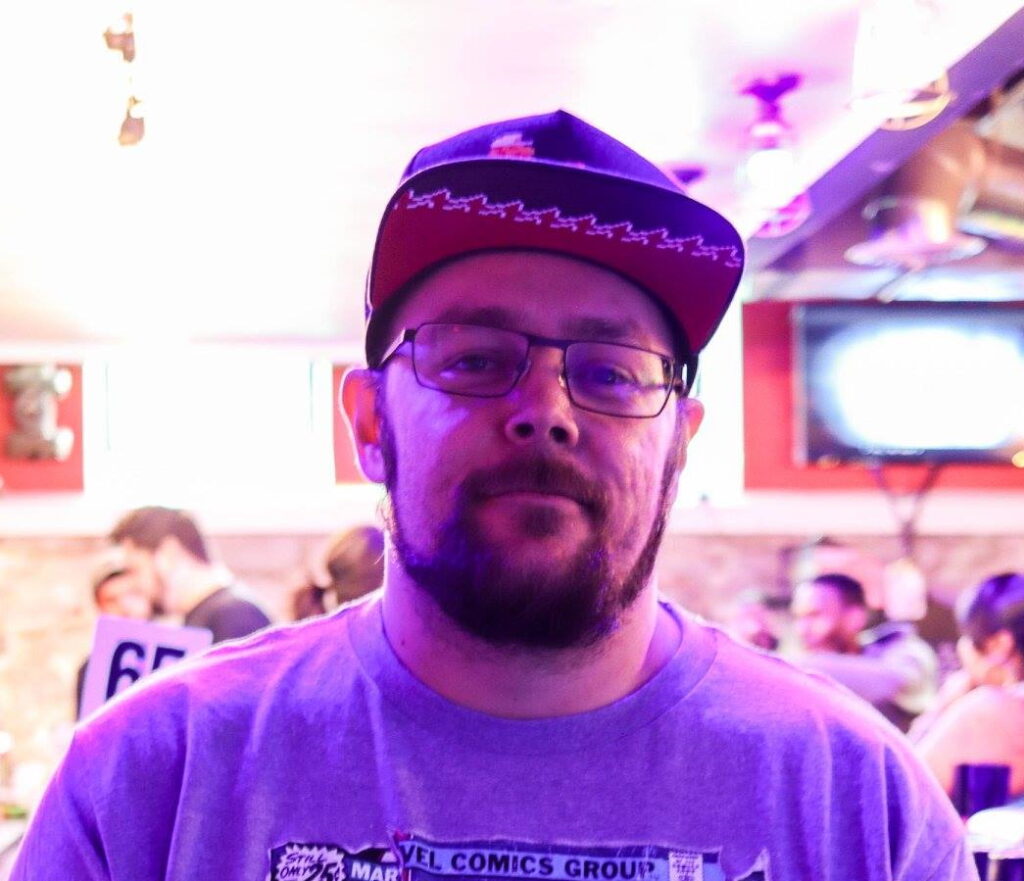 8-bit Steve is Speedrunner and High Score enthusiast with over 50 video game world records. Steve specializes in the NES and has a new type of strategy guide series called "The Easy Way". The books tackle the hardest NES games and teach you how to beat them in the easiest way possible. Steve currently has books on Friday the 13th, Festers Quest, and Mike Tysons Punch-out!!, with many more on the way!